Biography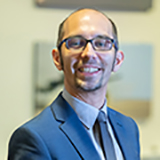 Research Interests
• Multinational defence co-operation
• Central and Eastern European security and defence
• Transatlantic security
• Strategic management in defence institutions
MA Special Subject
UK Defence Reviews since 1945
Biography
Dr Bence Nemeth joined the Defence Studies Department as a teaching fellow in August 2017. Previously he had been working in various defence policy and defence planning related positions at the Hungarian Ministry of Defence for almost eight years, and also taught at the Advanced College for Security Policy of the National University of Public Service, Budapest, Hungary.
Dr Nemeth completed his PhD in Defence Studies at King's College London in 2017. He holds an MBA in Defence Systems Management from the Naval Postgraduate School (Monterey, CA), and also has master's degrees in security and defence studies (National Defence University, Budapest, Hungary), international relations and European studies (Central European University, Budapest, Hungary) and political science (Eotvos Lorand University, Budapest, Hungary).
The presentation highlights how countries organise their defence and how they prepare for military conflicts in general and what the dynamics are in the UK in this regard in particular. It also introduces certain geopolitical concepts and current international processes to describe the global environment where the UK has to find its role in the coming decade.